GIRLS ON THE RUN
I'm a blogger! I love clothes, shoes, shopping and attending some of the hottest fashion events. I'm also a mother and a modern women who strongly believes in the idea that empowering the next generation of women can and will change the world. As a mother of a young girl, I understand the importance of physical and emotional health and how the two go hand in hand. My partnership with Always and Target in support of Girls on the Run has been one of the ultimate highlights of this year!
Girls on the Run is a national non-profit organization dedicated to creating a world where every girl knows and activates her limitless potential and is free to boldly pursue her dreams. Insight from the Always #LikeAGirl campaign informs that half of girls lose confidence at puberty and according to GOTR, girls' confidence begins to drop at the age of 9. By the time they reach the age of 10 their activity levels begin to decrease as well. As disheartening as I found these numbers to be, I was joyful to know that the Always brand makes a huge commitment to the support of these young girls. Always has been devoted to empowering girls and women for more than 30 years through education, product access and confidence building around the world! One of the ways that Always supports education and confidence building is through the hardworking and devoted coaches of Girls on the Run. Always has teamed up with Target for the second year to support Girls on the Run. Together, Always and Target have contributed $1.8 million to help move Girls on the Run closer to meeting its goal of serving two million girls by 2021.
I had the pleasure of meeting one of Houston's GOTR coaches! Coach Shelly became a Girls on the Run coach after seeing the passion in a colleague who is also a GOTR coach. She has now been a coach for 5 years. Her level of dedication and compassion for her girls is palpable and evident in the eyes of the students. One of the things that stood out the most to me on my visit was the attentiveness of all of the girls to their coach. Fifteen young 4th and 5th graders all quietly and patiently listening to her affectionately speak about her time as their coach. Along with confidence building through education, GOTR also builds confidence by training the girls to participate in a 5k celebration! Physical activity is woven into the GOTR program to inspire an appreciation of fitness and to build habits that lead to a lifetime of health. Completing the 5K gives the girls a tangible understanding of the confidence that comes through accomplishment as well as a framework for setting and achieving life goals.
Coach Shelly's hard work and devotion to Girls on the Run does not go unnoticed, so this year Always and Target were excited to support the coaches and the girls! I got to surprise Coach Shelly with tokens of appreciation for her commitment. She took the time to thank her assistant coaches and even thanked me for being there. Her humility & attentiveness to her team and those around her is definitely something to be celebrated! In their efforts to support both the volunteer coaches and the girls, Always and Target also provided Coach Shelly with a $5,000 gift card so she can purchase things for her girls, including sneakers, socks and running gear to keep them going.
When I asked Coach Shelly what her hopes for her GOTR girls are she responded by explaining that some of the girls enter the program shy, quiet and thinking that they are not capable of completing a 5k. By the time the program comes to an end not only are the girls confident enough to complete a 5k but the boost in confidence shows up in the girls' interactions with other students and in their grades in school! Coach Shelly has hopes that she and her team have equipped the girls with skills and self-assurance that they will carry with them forever.
I absolutely loved being a part of the Girls on the Run experience and you will too! Girls on the Run has several opportunities for you to get involved! From volunteering your time as a coach or a 5k running buddy, or giving a monetary donation. Your contribution to Girls on the Run literally changes the lives of young girls! Click here to get involved!
Coach Shelly was our honoree but as she mentioned she couldn't do it without her team! Amongst all of the important things I took away from this experience was something that was said by Assistant Coach Audra Gorsuch. She said "We talk about how we change the girls, but it changes us too! We're coaches but really they're our coach too! They [GOTR girls] are just as big of a coach as we are to them! And that's what I love too!"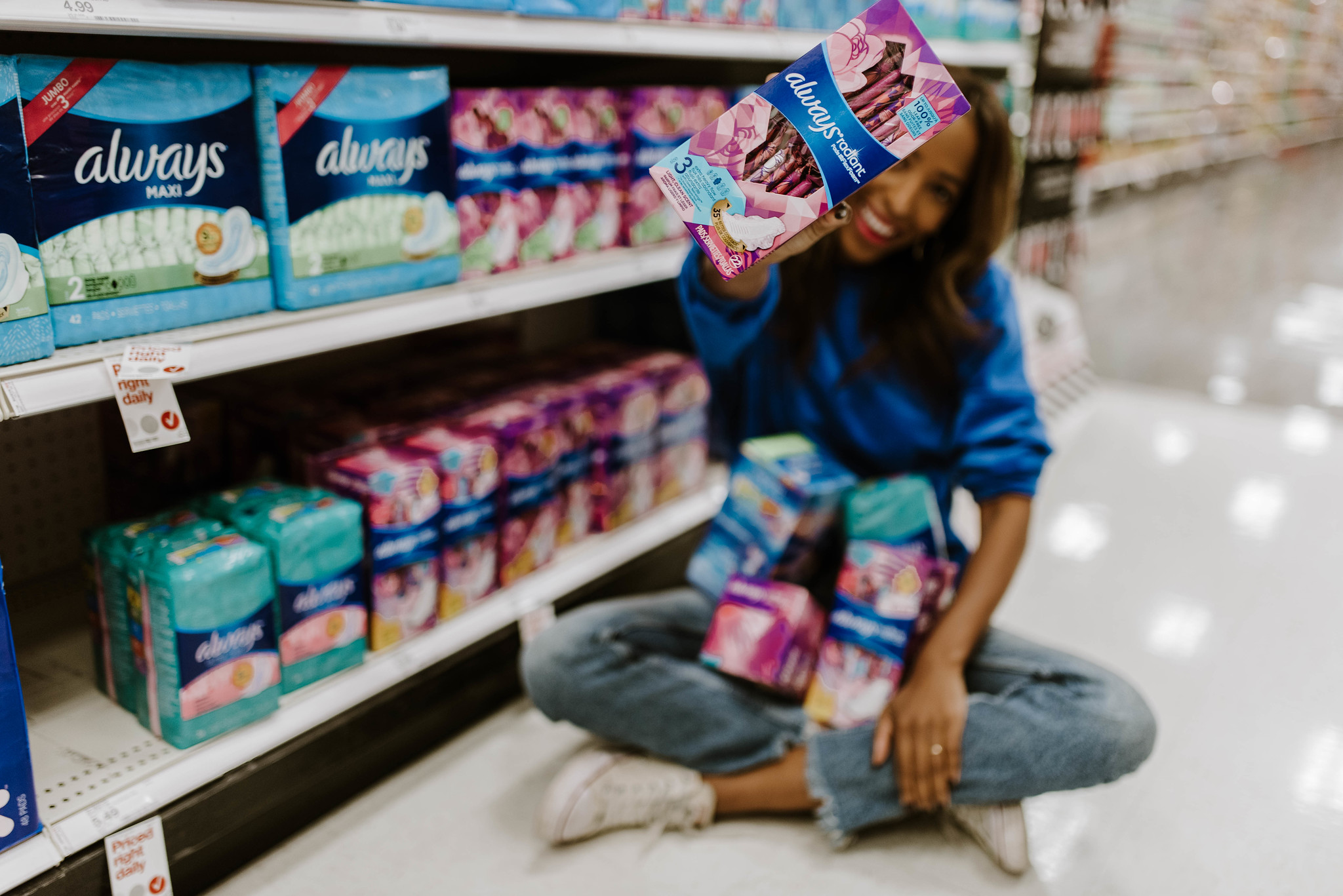 Thank you Target and Always in partnership with Girls on the Run for this post
*click here for more information on Girls on the Run